Renovations Near Completion
---
---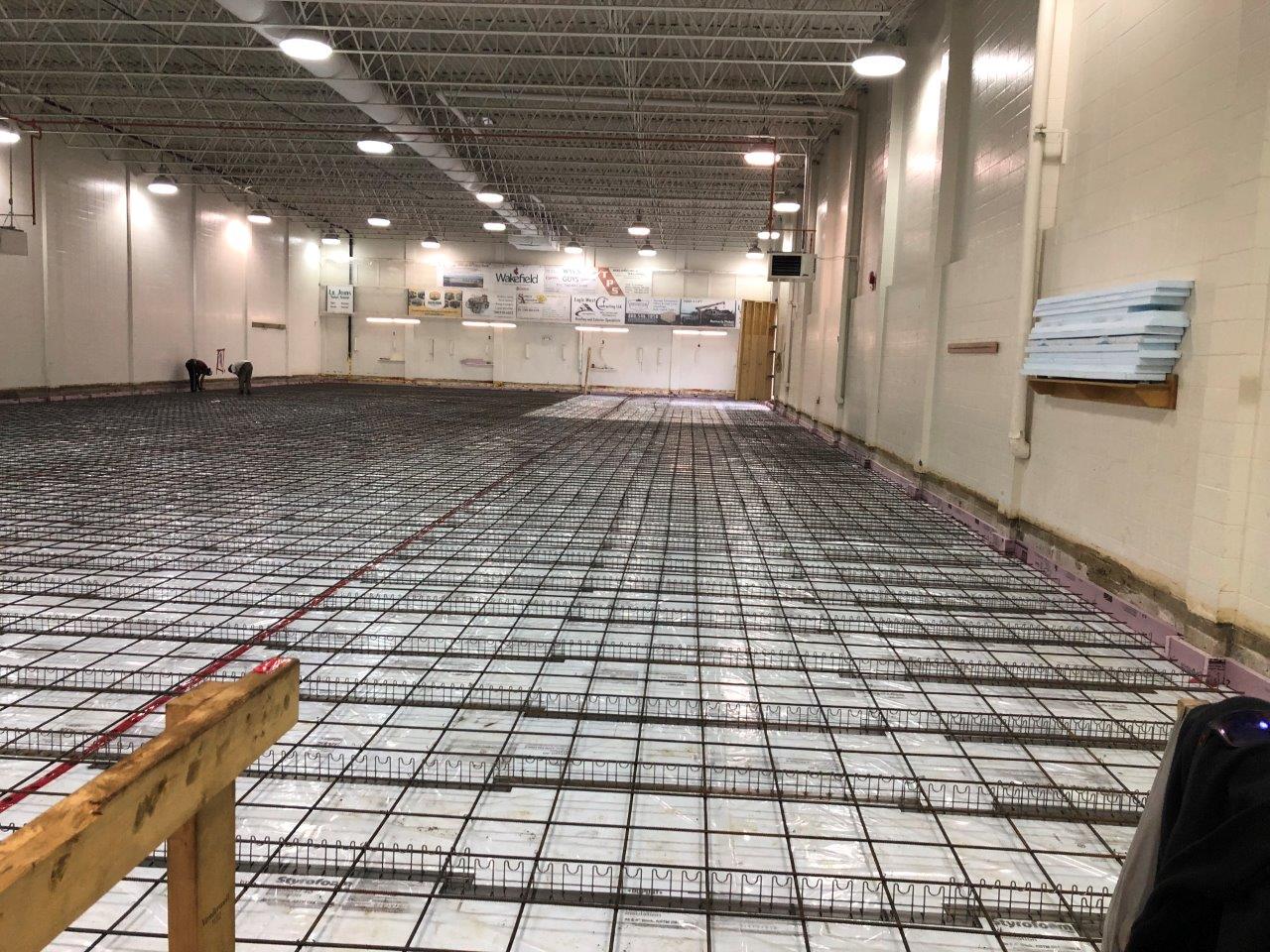 ---
The series of photos on our website (https://www.strathconacurlingclub.ca/album/1139) show some of the major activities during the renovations, including removal and replacement of the concrete slab that is the floor for the ice surface.
First, an 18-foot-high door was cut in the northwest corner to allow machinery and trucks to enter the facility. The old floor and the cooling pipes were broken up and removed by backhoe. The old wet subsoil and old drainpipes were removed.
New subsoil was added and compacted. New drainage pipes were then installed and connected to new header pipes, new drainage trench and new sump.
A new heated floor was installed using plastic pipes laid in sand. Insulation was then placed above the heated floor. A complex and heavy system of rebar and steel mesh was installed along with supports for the cooling pipes.
Finally, a new LEVEL concrete floor will be laid by the end of July. New walkways and a new air handling system in the ceiling, with better temperature and humidity control, will also be installed.
Renovations are also underway for both the lower and upper lounge areas. These will include: new and better insulated walls between the lounges and the ice surface, new thermal windows looking out on the ice (without wire mesh!), new flooring, new paint and new millwork, including a new counter in the upper lounge.
All renovations were completed by mid-September at which time the facility will be turned over to SCC - and Lorne was be able to start making ice for the 2021-22 curling season.
The ice is in and it is amazing! No more swings or falls.
The curling stones were sent out to be re-conditioned, with re-profiled striking bands and running surfaces re-ground. They are running faster and truer.
Be sure to come to try our newly renovated Club facilities.